***WE HAVE A WINNER! Bethany, Congratulations. I'll get a copy of Macy's CD out to you right away.***
Today, we have a guest post from a wonderful friend I've loved since I was sixteen. (Yes. I was once sixteen. Yes. That was a very, very long time ago.) Macy went to high school with me. She was Very Cool, but she let me play with her anyway. In fact, Macy's kind of Very Cool was defined by her inclusivity. She was popular by being a superstar tennis player and singer/performer, but people loved her because she loved us back.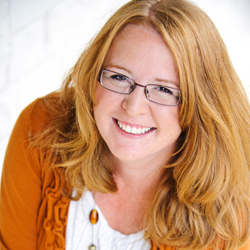 And now we're all grown up and we're still friends. I really love it when that happens. And Macy performs this amazing musical/talk/fireside/piece of awesomeness that you can see HERE or own HERE. Also, make a comment on this post. Then I'll pick a commenter-winner, let's say on Friday the 24th. I'll buy you a copy of her CD and send it to you. (One winner. US or Canada.) And besides that (and a lot of other talents), she's a professional photographer, so if you live in Austin (or are interested in flying her out to where you live) you can check out her brand of photo-genius HERE. And now, my friend Macy:
Today, I thought I lost my voice. Not laryngitis-lost, but I thought my larynx was so damaged that it might not work properly anymore.

I was playing with my son. Like most 4-year-old boys, he loves to wrestle. He's usually pretty easy to predict and I'm able to keep either of us from getting hurt as we wrestly, but today, he added a new move — he head-butted me in the throat. Right in my larynx. And though I didn't feel a pop, my throat felt different than it usually does. I'm a singer, so I'm very aware of what my throat and voice feel like at any given time.

In that split second, the horrifying thought came — what if my voice is gone?

The human larynx is a delicate thing. It's made of tiny little muscles. Muscles that can fatigue, that can tear or strain just like any other muscle in the body. And like any muscle, the vocal cords can wear out from misuse. The voice sounds different when it goes through trauma. And with enough trauma, it can completely disappear.

While I was trying to figure out if my voice was okay, I remembered an experience I had with Becca. We were living in the same dorm at BYU when I got a call from her. Her mom had passed away a couple years before (which she writes about beautifully here and here — and if you really want a good cry, scroll down and read her dad's comment on the second post) and she called me that night because she couldn't remember her mom's voice. Couldn't remember what it sounded like. And though I hadn't experienced anything like what she was going through, I just knew what an awful thing that was. I don't know what I said to her — I hope it was something okay — but I remember being sad about it for a long time.

And then my own mom died. And the day came when I couldn't remember what her voice sounded like. And it was awful — it was like reliving the loss of my mom all over again.

Our voices are more than just muscles we use to communicate. People recognize us when they hear our voice. Hearing a voice we know and love brings comfort and joy. But as the years have gone by, I have come to understand that my mom's voice was more than the sound her vocal cords made when they vibrated together. What I heard when I heard my mother talk to me was more than just that vibration — I heard her love for me. I heard the joy in the way she lived her life. I heard the service she gave and the person she was. That was what her voice was to me. And though I would never hear her speak again, I still have her voice inside of me — telling me to practice my singing, telling me to be kind, and telling me to be myself.

Our voices are the essence of who we are. And if someone remembers who we are, our voice sings on even when the vocal cords are silent.

So, I talk about my mom. And I sing about my mom. And I tell my kids about my mom. Sometimes I really have to think to remember what she sounded like when she spoke to us, but her voice — the essence of who she is — that is with me every single day.
Thank you, Macy, for being my guest today. It was lovely to reminisce with you, and for all my blogfriends to get to see inside your heart — and to hear your voice.
Leave comments, friends — and I'll pick a winner [on Friday] to receive Macy's "CHILDREN WILL LISTEN" CD. Yay! Prizes!